Our professionals guarantee that all work is carried out efficiently and with solid professionalism - within the agreed time.
JARI RIIKONEN
Sales Director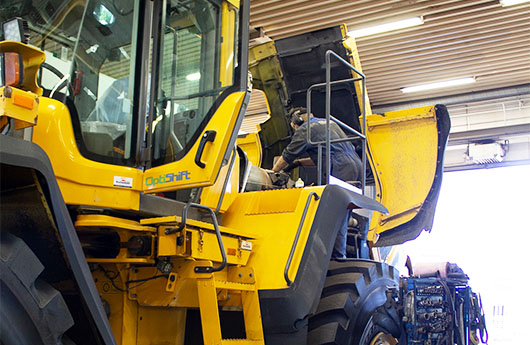 Konekorjaamo Riikonen Oy is a heavy equipment repair shop founded in 1981 and a RIIKO® superstructure manufacturer. Our company has been operating in Joensuu, Eastern Finland for more than 40 years and currently employs about 30 heavy equipment professionals.Our workshop services cover all maintenance, repairs, inspections and spare parts for heavy equipment. As a multi-brand repair shop, we service heavy-duty vehicles of all brands, models and ages. We are an A-brake repair shop and perform all repair, maintenance, adjustment and modification work on brake systems and their control devices, as well as brake adjustments for vehicle combinations. Konekorjaamo Riikonen Oy is part of the international MECA Truck workshop chain and the official installation and maintenance point for KESLA cranes since 1993.
RIIKO® is our own brand, whose main products are timber, energy and gravel superstructures for trucks and trailers. RIIKO® products are made by us, beginning from the press brake bending and ending to the surface finishing. The production chain of our superstructures, from design to assembly, takes place in the same yard, which means that orders are completed quickly, on schedule. In addition to our own production, we are the official importer and distributor of Kilafors Karlavagnen trailers and Özgül semi-trailers, as well as a distributor of Kesla cranes. The brands we represent also include e.g. Meiren Snow plows and underbody scrapers and Tamtron crane scales.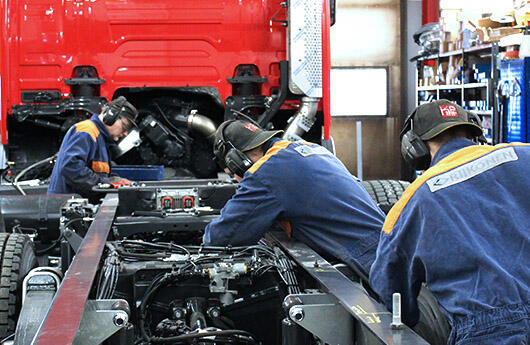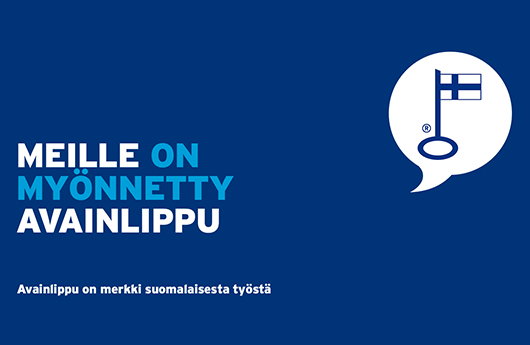 The Association for Finnish Work has awarded the Key Flag symbol to RIIKO® Timber Superstructures in recognition of a product made in Finland. RIIKO® Superstructures have been manufactured and assembled in the city of Joensuu, Finland, for over 30 years. In addition, e.g. Suomen Yrittäjät has awarded our company for meritorious business operations. We want to continue to be a reliable partner for all our customers. We thank all our customers for their trust in our products and our work. Thank you for supporting Finnish work and manufacturing!