Our professionals guarantee that all work is carried out efficiently and with solid professionalism - within the agreed time.
JARI RIIKONEN
Sales Director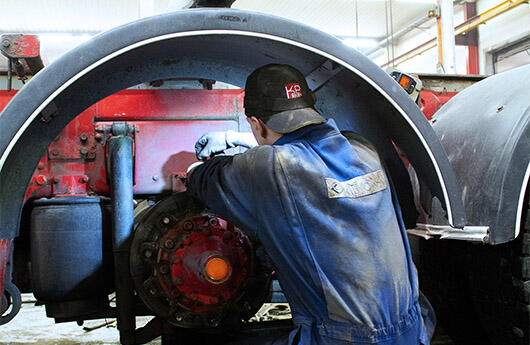 Our group, which has been operating in Joensuu, Eastern Finland for 40 years years, includes the companies Konekorjaamo Riikonen Oy, KKR Steel Oy and CNC Machining Oy. Konekorjaamo Riikonen Oy is a brand-free heavy equipment repair shop and RIIKO® Superstructures manufacturer. KKR Steel Oy is responsible for the manufacture of steel parts and structures and CNC-Machining Oy for machining services.
RIIKONEN GROUP IN FIGURES
Our group includes the companies Konekorjaamo Riikonen Oy, KKR Steel Oy and CNC Machining Oy and we employ 160 personnel. We have about 12000 M2 of production facilities. Our production facilities are located close to each other, which guarantees fast logistics and smooth production. Our annual revenue is 30 m euros. Our family business has been a growing, solvent and reliable partner – already since 1981.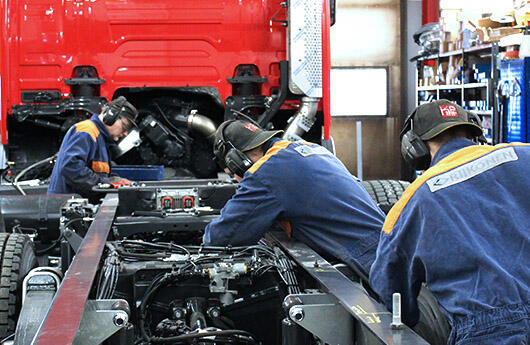 Kari Pakarinen
Google arvostelu
Erittäin hyvä ja nopea palvelu perjantai iltana. Siirto ja heti aloittivat hommat. Ja samoin asiakaspalvelu.
Jari Lempessalmi
Google arvostelu
Aina on vehkeet kuntoon saanut odottaessa!
Markku Mara
Google arvostelu
Ira Toivanen
Google arvostelu
Esa Halonen
Google arvostelu
Kari Muona
Google arvostelu
Juri Lamberg
Google arvostelu
Tomi Tuononen
Google arvostelu
Tanjukka K
Google arvostelu
Tatu Kolehmainen
Google arvostelu
Teemu Pitkänen
Google arvostelu
Hannu Vehkaoja
Google arvostelu
Kari Luukkonen
Google arvostelu
Casper Gustafsson
Google arvostelu
Dima Fokin
Google arvostelu
Pasi Kesti
Google arvostelu
Service reliability is an important part of our company's quality control and customer satisfaction monitoring. We want to ensure that all our implementation takes place on time - completed at once.
Our products are CE certified - designed and tested in accordance with international machine safety standards and machine directives.
From us, you get everything you need to purchase and maintain heavy duty equipment. Whether it's scheduled maintenance, major renovations or the purchase of completely new equipment - you get everything you need in one place. As a multi-brand repair shop, we know all models and ages of transport equipment. Our products are designed to fit all truck brands and models on the market.
Our product range covers e.g. superstructures, trailers, semi-trailers, timber cranes, crane scales and snow plows. Our range of services includes e.g. repair services, inspection services, spare parts service and tire service. All these - under one roof.