HEAVY EQUIPMENT PROFESSIONALS AND PRODUCTS
Konekorjaamo Riikonen Oy is heavy machinery wokshop and RIIKO® superstructure manufacturer. Whether it is the acquisition of new equipment or the repair of used equipment, our principle is the same: At once ready - on time. Since 1981.

40 YEARS OF STRONG COMPETENCE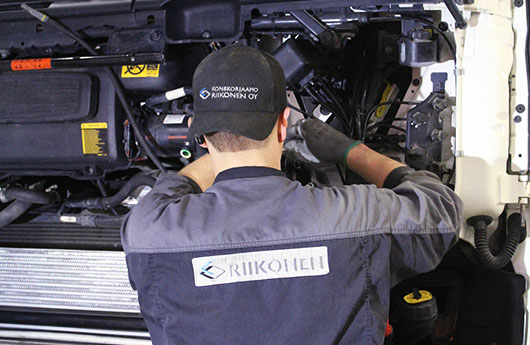 With solid experience and comprehensive equipment, we perform repairs, maintenance and assembly on all heavy-duty vehicles in Joensuu. As a multi-brand repair shop, we service heavy-duty vehicles of all makes, models and ages, such as trucks, trailers, wheel loaders, excavators, cranes, hoists, plows, graders and buses. Our comprehensive diagnostic equipment and professional staff ensure that maintenance is successful and reliable. We are part of an international MECA Truck workshop chain.
Heavy machinery inspection
Konekorjaamo Riikonen Oy's new inspection station, completed in connection with the workshop hall, serves heavy equipment customers in cooperation with Kuurnan Autokatsastus Oy. In the hall we can make inspection of e.g. trucks, trailers and buses, and the service includes periodic, registration, modification, import and connection inspections, as well as inspection control and maintenance.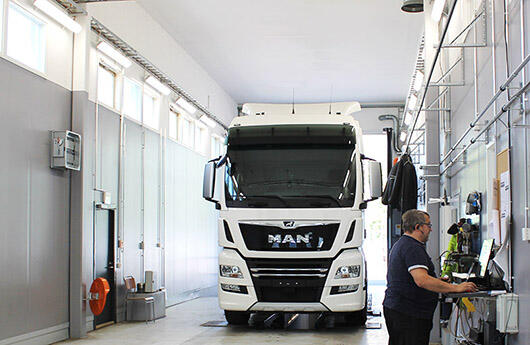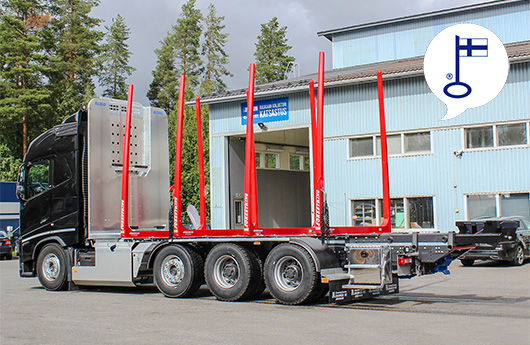 RIIKO® puutavarapäälliRAKENTEILLA Avainlippu
The Association for Finnish Work has awarded the Key flag symbol to RIIKO® Timber Superstructures in recognition of a product made in Finland. Key Flag -product is manufactured in Finland and it´s domestic rate is over 50%. RIIKO® Timber Superstructures have been manufactured and assembled in the city of Joensuu, Finland, for almost 30 years. We thank our customers for the trust towards our products. Thank you for supporting responsible Finnish manufacturing!
We manufacture RIIKO® Timber, Gravel and Energy Superstructures for all trucks according to the special requirements of all axle and suspension options. Our crane brackets are also implemented in all crane models on the market. In our comprehensive range of equipment, you are sure to find the right options for your application.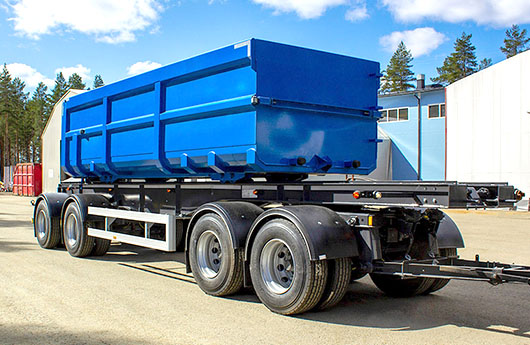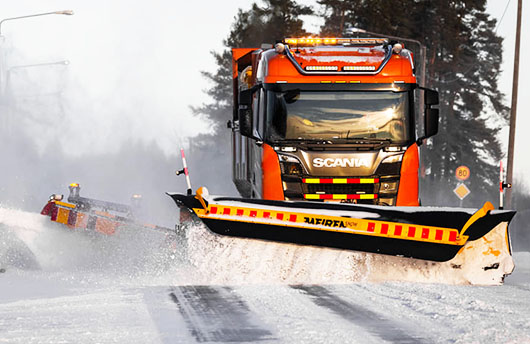 We import Kilafors trailers, Meiren snow plows and underbody scrapers and Özgul semitrailers. We resale Kesla timber cranes and Tamtron crane scales.
We carry out heavy-duty crane and lifting mechanism assembly on all crane brackets, trucks and work machines. We assembly timber and bulk cranes as well as tail lifts, cable lifts, tippers and hooklifts. All lifting equipment is also easily serviced and repaired, as well as periodic and 10-year inspections.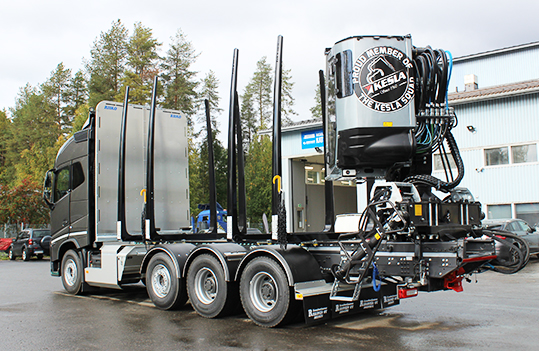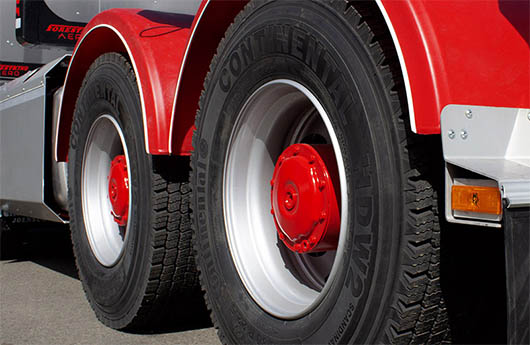 Spareparts and tyre service
When you order through us, you make sure that the spare parts are suitable. We provide spare parts for heavy equipment such as trucks, trailers, work machines and cranes. Directly from the shelf or with fast delivery! Our range also includes a wide range of heavy-duty tires.